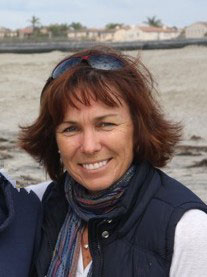 Johanne Randolph is a software design engineer with over 10 years experience at Microsoft. Her work in User Interface design and development on many projects covered the design phase, development, testing to the launching phase.  Johanne was mainly involved with the programming languages C/C++ working on several releases of Windows NT and then Microsoft Money. In the 5 years as software lead, she has developed great managerial skills and enjoys the opportunity to discuss projects with customers. Johanne has a passion for solving problems and good design, including user interface but also visual appeal and creativity.

Johanne has always been interested in photography. After many black and white classes, she created her own dark room, and developed  her prints for several years. The transition to digital photography and web design is natural. It allowed Johanne to use her creative side and her technical side to launch into a new career.  In last three years, Johanne has been focused on increasing her knowledge and experience in web development with designing and implementing websites.
Marie Blais is a software engineer with over 10 years of experience on wide range of platform with various programming languages. She worked for major companies (such as IBM, ING Group) in different countries (US, UK, Sweden and Canada).

Marie is experienced in all important phases of projects from analysis of customer needs, planning, design, coding, system implementation. She's been directly involved in the development/maintenance of payroll, ERP, CRM, Public Tax systems and more recently in website development. Her skills range from database design in MySql and MS SQL Server, website development and overall network/site planning to great customer service.
In the last three years Marie and Johanne have developed websites for small business and individuals,  from database layout and implementation, to graphic interface design and development .
We love the challenge of new projects, new technology, new ideas.